Well, communications data is basically a logbook of your private life, since so much of what we search, how we communicate and interact is carried out online. Without needing a warrant, officials will be able to access all that data — essentially, have access to the log book of your life.
Interference is what you might call hacking really. All police forces and security agencies will be given the power to use "more sensitive and intrusive techniques" to hack into computers and smartphones.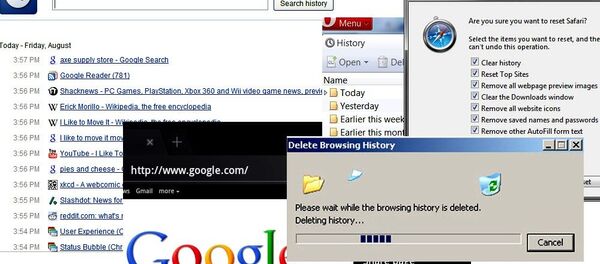 30 October 2015, 13:09 GMT
Oversight is a bunch of judges appointed to approve warrants, so security agencies can "bulk collect" (to which we will get later) personal information and "intrusively" hack into computers and smartphones. But a government minister can still bypass the judicial approval process if the need for surveillance is urgent — ultimately, overriding the oversight.
Bulk collect — a warrant obtained by intelligence agencies "in the interest of national security" to look at the individual pages of the log book of your life (communications data).
Browsing history — it's like every book, magazine, fanzine, pamphlet you've ever read. The bill will give intelligence agencies the power to access a year's worth of websites visited without court approval. If a warrant is granted — then agencies will be able to access individual web pages you've been looking at too.
Interception - this updates existing powers under the Regulation of Investigatory Powers Act 2000, also known as RIPA, and the Wireless Telegraph Act (1984) and requires actual judicial approval for the interception of communications.  
This may seem new, however, governments have been using the ironically named Telecommunications Act 1984 to intercept and access data from communications companies, including bulk records of telephone calls, since 2001.
There's a dark irony to Theresa May's admission today that the UK has secretly engaged in domestic mass surveillance since 1984. #Orwell

— Edward Snowden (@Snowden) November 4, 2015 
Encryption is the way internet, communications companies and other businesses store personal information. But if the law is passed, the government will be able to request a warrant to force companies to allow agencies access to private encrypted data.
"Metadata" means records about your private activities and associations. It's an activity dossier. The novelty is in the lack of warrants.

— Edward Snowden (@Snowden) November 2, 2015 
And finally, metadata — well, that's just a word that summarizes general information about data — when and by whom it was collected and how it is formatted. So, if Theresa May's Draft Investigatory Powers Bill is passed through parliament, and she hopes to enact the new law by December 2016, the MI5, GCHQ, police, tax office and the British government will have access to every single website you have ever clicked on. It seems 1984 doesn't sound so long ago anymore and Big Brother was, is and always will be watching you.