MOSCOW (Sputnik) — Norwegian Prime Minister Erna Solberg has ruled out closing the country's border with Russia to stop the influx of mostly Afghan migrants.
The inflow of Asian migrants through Russia has surged ten-fold since the summer, according to official estimates, with 200 people on average crossing into the Sor-Varanger community in Norway's Finnmark county every day.
These record levels have prompted calls for help from local authorities. Some politicians from the right-wing Progress Party have recently urged Solberg to close the border with Russia, warning that the border area could become an "Arctic Lampedusa."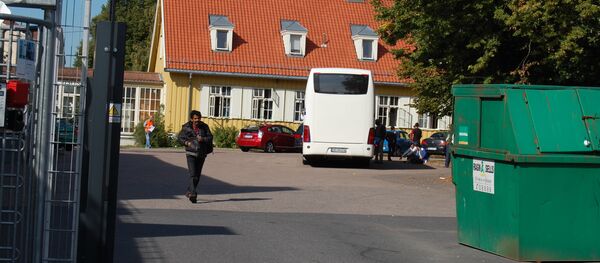 15 October 2015, 12:55 GMT
"To close the border overnight is not a solution when people are being forced to walk all this way in the cold," the prime minister said during a late-night debate televised by the public broadcaster NRK1 on Thursday.
Norwegian police estimate that up to 65,000 people might arrive in the country by the end of the year.
Europe has been struggling to cope with a huge influx of refugees from the Middle East, Asia, and North Africa. Most of them have been traveling via the Western Balkan route and across the Mediterranean, triggering a crisis on Italy's small island of Lampedusa.