STOCKHOLM (Sputnik) — Swedish Armed Forces will discuss the actions toward demining remotely operated vehicle (ROV) that was found near Nord Stream gas pipeline, Swedish Armed Forces spokesman said Saturday.
Earlier on Saturday, Nord Stream employees discovered an undersea ROV that could be used for demining activities near the pipeline. According to Nord Stream data, this vehicle could deactivate mines detonating at the same time.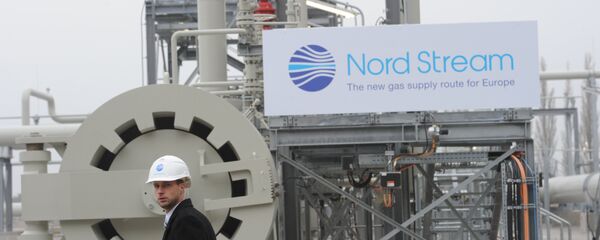 7 November 2015, 14:38 GMT
"It is expected that the issue will be discussed on Monday and then it will be clear what will be [done] with the vehicle," Johannes Hellqvist told RIA Novosti.
He confirmed that the vehicle was found near the pipeline and was noticed by Nord Stream workers.
Earlier in the day, Jesper Stolpe another spokesman of Swedish Armed Forces told journalists that such vehicles are used by the military personnel of many countries in the region, so it was hard to name the country operating the ROV near the pipeline. He added that the demining vehicle poses no threat both to the pipeline and to the sea traffic.