MOSCOW (Sputnik) — The huge flow of migrants to Germany can create new opportunities for economic growth if it successfully integrates new arrivals, Labor and Social Affairs Minister Andrea Nahles told the Bild tabloid in an interview published Sunday.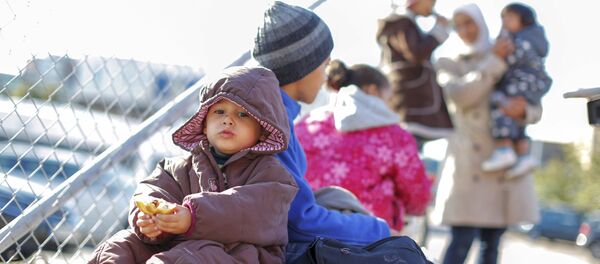 5 November 2015, 18:07 GMT
At least 800,000 of mostly Syrian and Afghan migrants are expected to claim asylum in Germany by the end of 2015. The majority of them is under 30, according to the Ministry's estimates.
"It is good news!" Nahles told the German outlet. "If we seize this opportunity now we will be able to integrate these people in our labor market, make them our neighbors and colleagues. We have jobs to offer. We have regions that need specialists badly."
The minister added that the language barrier would be a challenge because many immigrants pouring into the country could neither speak not write German.
Unemployment in Germany has dropped to a 24-year low, with the number of jobless people estimated at 2.7 million.
A September survey by German experts from major financial institutions predicted that the migrant influx could lead to an increase in unemployment in the country in 2016.