The J-160E Gibson acoustic guitar stolen from John Lennon in 1963 has been brought under the hammer for a whopping 2.41 million dollars, one of the highest prices ever paid for a piece of rock and roll memorabilia, media reports said.
Auctioneer Darren Julien was quoted by Reuters as saying that the guitar had for decades been in the possession of novice musician John McCaw. He bought the instrument in the late 1960s without knowing that it had been stolen from the legendary Beatle several years before.
Julien said that half of the proceeds from the sale of the guitar will be sent to the charitable organization Spirit Foundation created by Lennon and his widow Yoko Ono.
She also said that the buyer of the guitar at a Julien's Auctions event on Saturday has asked to remain anonymous and that the instrument's authenticity was determined by its matching serial number and wood grain, among other things.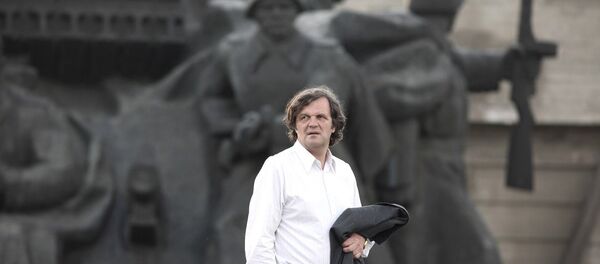 Lennon is said to have bought the guitar at a Liverpool music shop in 1962, using it to create a number of Beatles hits, such as "P.S. I Love You", "Love Me Do", "I Want To Hold Your Hand" and "All My Loving". The musician was killed in New York City on December 8, 1980.
Separately on the Saturday auction was a Beatles drum head, which fetched 2.1 million dollars. The Beatles used the drum head during their historic appearance on "The Ed Sullivan Show" in 1964.