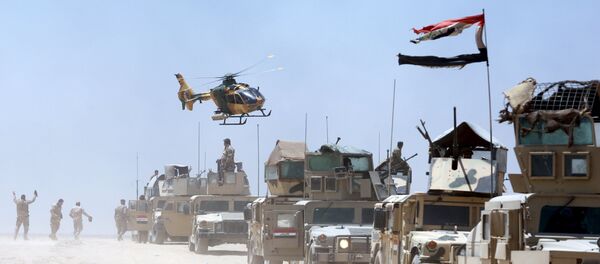 13 October 2015, 19:02 GMT
CAIRO (Sputnik) — Moscow delivered 1,000 chemical protection suits to Baghdad to ensure protection of Iraqi soldiers against mustard gas used by the Islamic State (ISIL) militant group, Iraqi Parliament Defense and Security Committee Chairman told Sputnik on Sunday.
"We have a big contract with Russia in the sphere of military and technical cooperation, within a framework of this contract we have already received Sukhoi aircraft, tanks and other armaments. Several days ago we received 1,000 protection suits. They are vital, because ISIL uses yperite [mustard gas] in its attacks in Syria and Iraq," Haqim Zamli said.
He added that Iraq expects to renew the agreement with Russia, because the existing one will expire in the near future.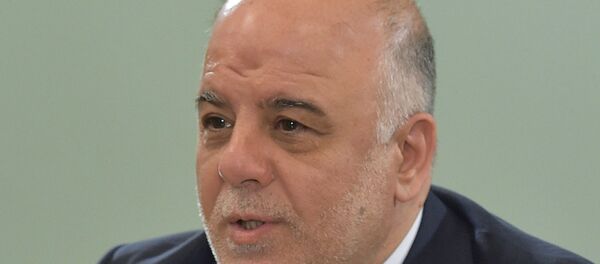 19 October 2015, 20:36 GMT
According to Zamli, Iraqi delegation is expected to visit Moscow in the coming days to discuss bilateral cooperation, including the possible request of the Iraqi side to launch anti-ISIL airstrikes in Iraq.
ISIL jihadists occupied vast territories of Iraq and neighboring Syria. Reports of ISIL fighters using chemical weapons in Iraq surfaced in the summer of 2014.
Russia has been conducting precision airstrikes on IS positions in Syria at the request of President Bashar Assad since September 30. Iraqi officials have repeatedly said that they could make a request for similar military assistance, however they have not made such a request yet.