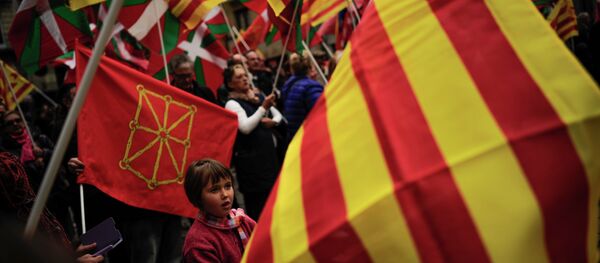 4 November 2015, 23:25 GMT
MADRID (Sputnik) – The parliament of the autonomous Spanish region of Catalonia convened on Monday to vote on a resolution to start a bid for independence from Spain.
The resolution reportedly entails a 30-day period to establish sovereign social security and treasury systems.
The pro-independence Junts pel Si (Together for Yes) Coalition and the allied Popular Unity Candidacy (CUP) Party, are expected to pass the resolution after winning a comfortable majority in the September 27 regional elections.
Spanish Prime Minister Mariano Rajoy's government has declared it will take the matter to the Constitutional Court of Spain if the resolution is passed. The Spanish high court is expected to review on Tuesday Rajoy's appeal to make the Catalan Parliament vote null and void.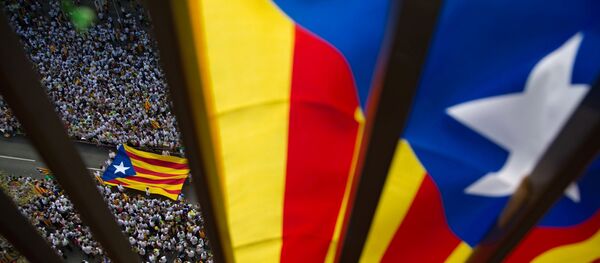 2 November 2015, 13:51 GMT
Debates on the resolution, broadcast live on the Catalan Parliament website and on a large-scale screen installed outside the parliament building in the Catalan capital of Barcelona, are ongoing. A number of rallies in support of the resolution are expected on Monday evening after a final vote is called.
Independence supporters for the resource-rich region, which together gained 83 out of 135 legislative seats in the September vote, have assessed that the secession bid could be completed in about 18 months.