Ashraf Ali al-Gharably was the leader of the Ansar Bait al-Maqdis group, which recently pledged allegiance to IS and rebranded itself as the Sinai Province of the Islamic State.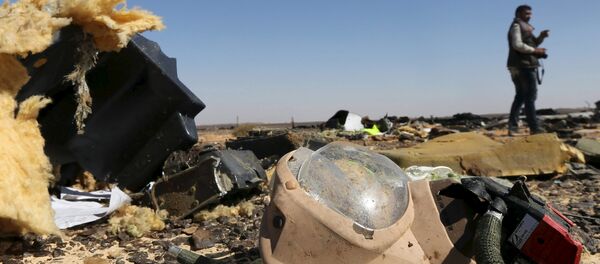 9 November 2015, 10:01 GMT
On Monday, Cairo police say Gharably was killed in a firefight while resisting arrest.
"He sensed their presence and shot at them in an attempt to flee, requiring the police forces to exchange fire with him leading to his death," the Egyptian Interior ministry said in a statement, according to Agence France-Presse.
According to that statement, Gharably led the IS affiliate in the Central Military Region (CMR) and the Bahariya Oasis, and that he was planning a major attack in the greater Cairo area.
The militant leader was also believed to have been behind a number of high-profile attacks already conducted. Egyptian authorities suspected him of being behind the assassination of a former interior minister, Mohamed Al-Saied, in 2013, as well as the bombing of the Italian consulate last summer.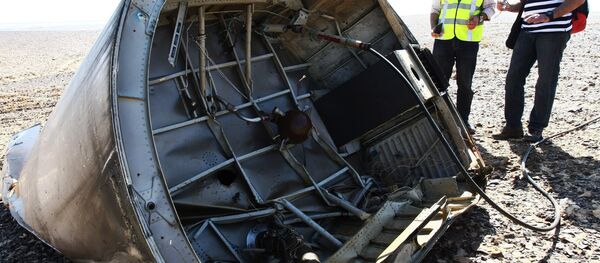 9 November 2015, 15:07 GMT
More recently, the Sinai IS affiliate claimed responsibility for the downing of Metrojet Flight 9268 on October 31, which left 224 people dead. Those claims have yet to be verified by the official investigation.
Egypt is currently leading the investigation into the Metrojet crash. While the precise cause is not yet known, authorities are considering the possibilities that an aircraft malfunction or terrorist bomb could be the culprit.
Both Egyptian and Russian authorities have warned against speculation until all facts are known.
"A terrorist act, remains, of course, a possible reason for what happened," Russian Prime Minister Dmitry Medvedev told Rossiyskaya Gazeta on Monday.
"I already said today, during a meeting with deputy prime ministers, that we should indulge in illusions. These issues, related to security, cannot be solved very quickly. Therefore, it is likely that this will take a rather long time. The tourist flows will be formed based on this."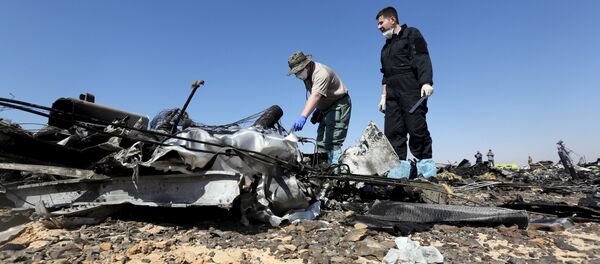 9 November 2015, 10:39 GMT
Based on largely on intercepted "chatter," US and UK officials have said there are strong indications that terrorism was behind the crash.
Earlier on Monday, British newspaper the Sunday Times claimed to have identified the individual who claimed responsibility for the downing the A321. The paper named Abu Osama al-Masri, an Egyptian cleric who is part of the Sinai IS affiliate, as the one to initially challenge Egyptian authorities to "prove we did not" down the plane.
Investigators are currently awaiting the results of forensic tests looking for traces of explosives at the crash site. Those results could take approximately two weeks to complete.