By a landslide 8-1 vote, an excessive force suit against a Texas police officer was thrown out on Monday. The officer had been warned by his supervisor not to approach the fleeing vehicle, but approached the suspect anyway with his high-powered rifle and ultimately shot and killed the driver.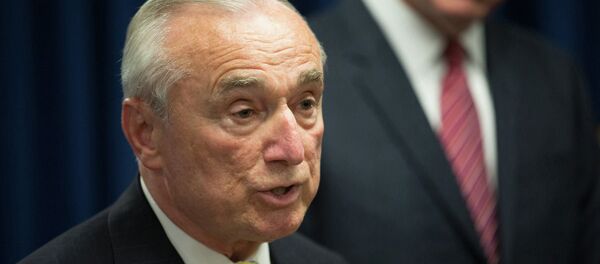 22 September 2015, 21:55 GMT
SCOTUS stated in their decision that they have "never found the use of deadly force in connection with a dangerous car chase to violate the 4th Amendment," and that the benefit of the doubt must always go to the police.
Justice Sonia Sotomayor, the only judge who voted against the officer, spoke out against the decision, stating that the high court was "sanctioning a 'shoot first, think later' approach to policing."
In Monday's case, a man from Tulia, Texas, was fleeing and believed to be drunk. During the chase, Texas state Trooper Chadrin Mullenix arrived as officers were laying out road spikes. 
Mullenix's supervisor had instructed him to stand by and wait to see whether the spikes worked, but Mullenix fired at the fleeing vehicle anyway. The officer had previously faced criticism for not being proactive enough.

"When Mullenix confronted his superior officer after the shooting, his first words were, 'How's that for proactive?'" Sotomayor wrote. "The glib comment…seems to me revealing of the culture this court's decision supports when it calls it reasonable--or even reasonably reasonable--to use deadly force for no discernible gain and over a supervisor's express order to 'stand by.'"
The 5th Circuit Court had ruled that the officer was not entitled to immunity. That decision was then upheld by the full appeals court. Now, six weeks later, SCOTUS has decided against the two previous courts.