MOSCOW (Sputnik), Daria Chernyshova — Kosovo's failure to gather the needed majority of votes to join the United Nations Organization for Education, Science and Culture (UNESCO) is a victory for justice and international law, Serbia's Ambassador to Russia Slavenko Terzic told Sputnik on Monday.
"I am glad that justice, international law, the UN charter won," Terzic said.
"It would have been unacceptable to pass Serbia's most cultural heritage to the people who destroyed it, and unfortunately quite a lot of UNESCO members supported," he said, adding that if UN's cultural body had approved the bid, it would have "severely damaged the authority of this organization."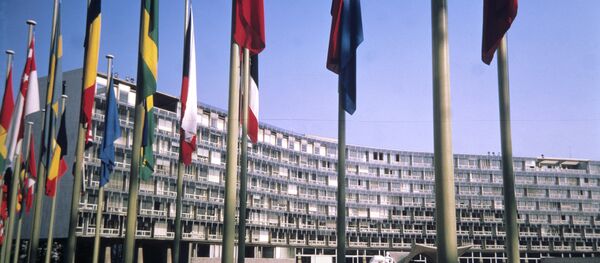 9 November 2015, 03:15 GMT
"This fact, in a sense, returns to the beginning of the issues of Kosovo and Metohija self-proclamation," Slavenko Terzic stated.
The partially recognized state managed to gather 92 votes in favor of its accession to UNESCO, just a few votes short of the needed two-thirds majority.
"The vote in UNESCO on Kosovo and Metohija puts in question the direction where the international law heads, if a part of a state can be recognized as independent. I think the fact itself will spark a more rational approach form most of the states in the international community," Terzic stressed.
Kosovo declared its independence from Serbia in February 2008. It has been recognized as a sovereign state by over a 100 UN member countries.