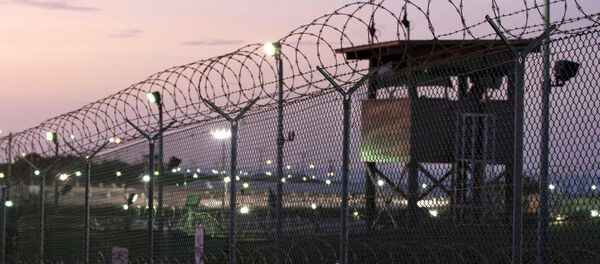 30 October 2015, 09:08 GMT
MOSCOW (Sputnik)
–
The United Kingdom is set to build nine new prisons and close outdated jails in central locations in British cities as part of prison reform in the country, UK Chancellor of the Exchequer George Osborne said Monday.
"We will start to close some of our old outdated prisons in city centres, and sell the sites for housing. In their place, we will build nine new prisons – all of which are modern, suitable and rehabilitative. Five will be completed by 2019-20, the rest soon after," Osborne said in a speech at the Imperial College London, the script of which was published on the UK government's official website.
According to Osborne, the new facilities are considered to be more effective, and it is expected that they will save the country 80 million pounds ($120.8 million) in running costs alone.
The chancellor pledged to announce further details of the UK prison reform program in the Autumn Statement on November 25.
In March, a UK parliamentary report said that, as of 2012-2014, the United Kingdom had one of the highest imprisonment levels in Europe, 149 per 100,000. According to the study, safety in UK prisons has deteriorated because of budget cuts and austerity reforms.