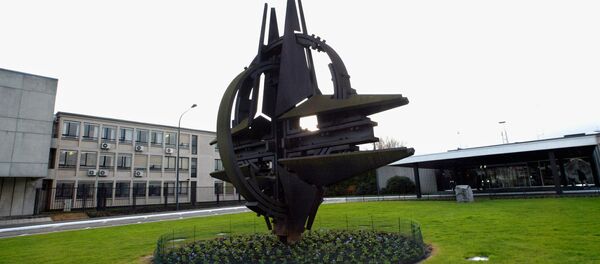 10 November 2015, 07:00 GMT
MOSCOW (Sputnik) — In early 2015, NATO decided to establish command units in six Eastern European countries, namely Lithuania, Latvia, Estonia, Poland, Bulgaria and Romania. The command units are expected to start operating in July 2016.
According to a poll conducted by Britain's Populus on behalf of Sputnik International News Agency and Radio, one in every five Germans (21%) is concerned by the issue of national security in relation to the potential deployment of NATO command posts in their country.
Ironically, almost one-third of Bulgarians (32%) are confident that the new NATO command posts in Eastern Europe will make their country less safe as well.
The highest percentage of those who view the deployment as enhancing their security was recorded in Poland (49%), followed by Hungary with 38%. In the United States, likewise, 42% percent of respondents believe that Europe will be better off with more NATO command posts.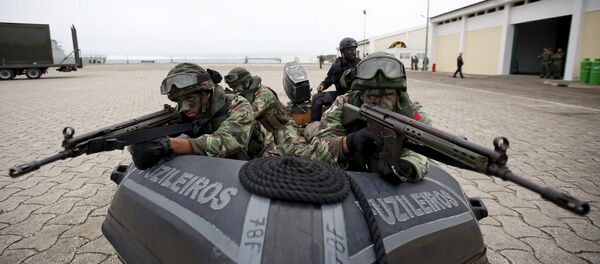 5 November 2015, 15:50 GMT
There is also a large percentage of the public who think that the proposed NATO bases will not change the security situation in Europe. Asked, "How will the opening of NATO command posts influence European security?" 28% of all respondents said that the deployment will have no effect on the situation at all. This figure was highest in France and Germany, with 33% and 34% respectively, followed by the Czech Republic with 31%. The United Kingdom had the highest percentage of those who had no opinion (27%) on the subject.
The poll was conducted by Populus between September 25 and October 15, 2015. The sample, representative of the general population in terms of gender, age and geographic location, included 8,000 respondents in total or 1,000 per country (Great Britain, the US, Germany, France, Bulgaria, Hungary, the Czech Republic and Poland). The confidence interval for the nationwide data was +/-3.1 percent, with a confidence level of 95 percent.
© Sputnik
How Will New NATO Command Posts Affect European Security?
How Will New NATO Command Posts Affect European Security?
About the Sputnik.Polls Project
The international public opinion project kicked off in January 2015, in partnership with Populus, reputable British pollster. The project involves regular surveys in the United States and Europe on the most sensitive social and political issues.
Sputnik (sputniknews.com) is a news agency and radio network with multimedia news hubs in dozens of countries. Sputnik broadcasts through its websites, analog and digital radio, mobile apps and social media.