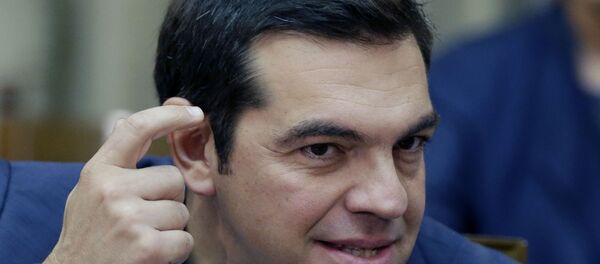 9 November 2015, 16:06 GMT
And with thousands of refugees arriving daily on Greek shores, living in temporary accommodation and tents, the priority for Athens — and the stumbling block to receiving the bailout money — centers on the level of protection Greek homeowners have should they default on their mortgage payment.
Tsipras is pushing for protection for people, whose homes are worth between 180,000 and 200,000 euros.
Unless more austerity reforms are implemented, Eurozone finance ministers have said that Greece will not receive US$2.14 billion (€2bn) in aid and another US$10.7 (€10bn) to recapitalize Greek banks.
Greek Prime Minister Alexis Tsipras has told his cabinet that they need to "conclude negotiations this week, so as to facilitate approval for the disbursement," according to an official statement from Tsipras' office.
But the backdrop to the bailout standoff remains the refugee crisis. Greece, like Italy receives thousands more people every day than any other European country.
Rescue operations on the island of Lesbos are being carried out by volunteers; morgues are overspilling with not enough graves to bury drowned migrants and violence recently broke out on Greece's border with Macedonia.
Chaotic scenes were reported on the Idomeni border with thousands of refugees repelled with Taser guns held by Macedonian border police as they tried to push through. Officers said 6,950 people crossed the border on Sunday night with thousands waiting for more than 18 hours to pass.
Tsipras has already accused other European countries of not doing enough to help Greece cope with the migrant crisis:
"Greece is a first reception country, and Europe has unfortunately not taken steps to protect reception countries from a (migration) wave which has taken on uncontrolled dimensions."
Meanwhile, recent reports in German media suggest that the German government is considering helping Greece financially — if Athens keeps more refugees in Greece.
'Keep Talking Greece' reports that there could be more money for the Greek government if it agrees to accommodate more refugees.
A source told German Wirtschaftswoche:
"Of course the priority is to help Greece set up hotspots to deal with the arrival of immigrants which must be dealt with effectively and imminently for the sake of Europe, but the overall project is to make Greece successful again."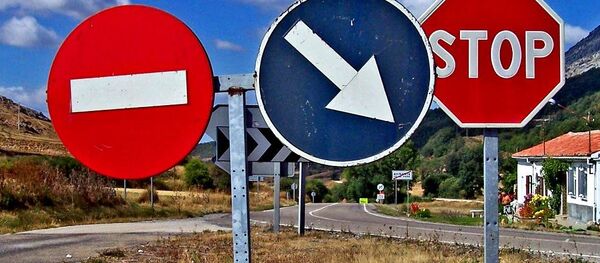 10 November 2015, 14:15 GMT
The article suggests that the German government won't rule out helping Greece financially — if Athens increases its commitment to the refugee crisis.
The financial crisis in Greece and the standoff with the Eurozone over bailout money might push the refugee crisis out of focus temporarily — but the numbers speak for themselves.
Eight thousand migrants arrive each day to cash-strapped Greece, while Germany and Eurozone leaders withhold bailout money and try to solve a potential "humanitarian catastrophe" in Europe at the same time.