WASHINGTON (Sputnik) — US and Israeli media have reported that Israeli Prime Minister Benjamin Netanyahu will seek an increase in American defense funding during his visit in Washington, DC this week.
"In the aftermath of the Iran deal, the Israeli argument is that Israel is much more threatened now," Arbell, a scholar-in-residence at American University, said. "That's why Israel is requesting a greater sum."
The government of Israel, Arbell claimed, is probably thinking that once the sanctions against Iran are gradually lifted, Tehran is unlikely to allocate the increased funding in non-military areas of the budget.
"The Iranian government… doesn't necessarily spend it on roads and education, but it goes to the Iranian defense establishment and from there it ends up with different allies of Iran in the region, like Hamas, like Islamic Jihad, like Hezbollah mainly, [and] the Assad regime," Arbell explained.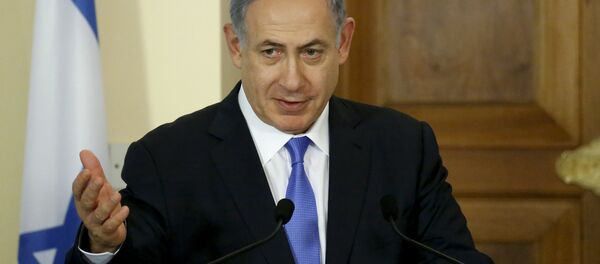 9 November 2015, 22:27 GMT
The current US-Israeli military aid package, set to expire in 2017, provides Israel with $3.1 billion in aid annually. Netanyahu will reportedly be negotiating for $50 billion over the next ten years, a $1.9 billion increase in annual funding.
Iran and the P5+1 group of countries, comprising the United States, Russia, China, France and the United Kingdom plus Germany, reached a comprehensive agreement on July 14 to ensure the peaceful nature of Tehran's nuclear program in exchange for sanctions relief.