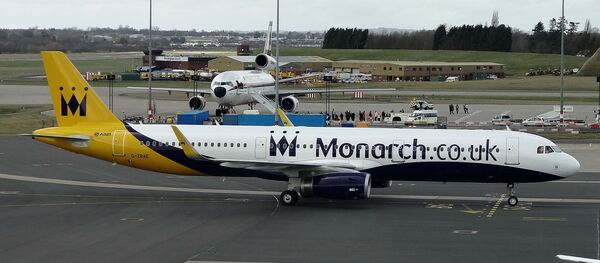 9 November 2015, 16:22 GMT
President Vladimir Putin suspended all flights from Russia to Egypt on Friday following the crash of a Russian passenger jet over Egypt's troubled Sinai Peninsula that killed all 224 people, mostly Russian citizens on board the Kogalymavia/Metrojet Airbus A321, Kommersant reported.
Kremlin spokesman Dmitry Peskov said Putin has ordered the government to figure out how to return thousands of Russian citizens who are now stranded in Egypt, mainly at the popular Red Sea resort of Sharm el-Sheikh.
The ban on flights to Egypt may last for several years, the newspaper quoted an unnamed source in the government, adding that similar bans could be introduced on some other countries as well
The Airbus A321-200 went down over the Sinai about 23 minutes after taking off from Sharm el-Sheikh en route to St. Petersburg.
Most of the 224 people killed were Russians, along with several Ukrainians and at least one Belarusian.