SOCHI (Sputnik) – Russian President Vladimir Putin on Wednesday said Russia is not getting pulled into an arms race, but is simply catching up over the last few years.
"I have said this before and I'll say it again: we are not trying to be drawn into some sort of an arms race, even more to try to catch up to someone or pass them," Putin said during a meeting with defense industry officials.
"We simply need to catch up on what was missed in the 1990s-2000s, when the Armed Forces, as well as the military industrial enterprises, were chronically left without financing, and the first to be cut were programs in the technical rearmaments and troops, as well as military industrial companies."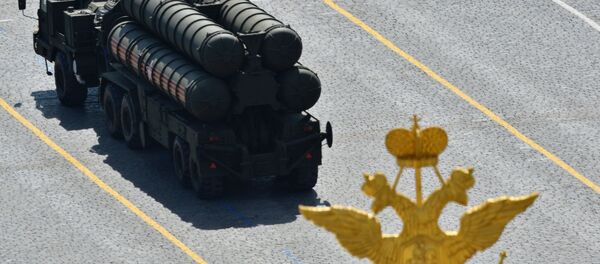 10 November 2015, 18:18 GMT
President Vladimir Putin said on Tuesday that Russia would take appropriate measures to strengthen the capacity of its strategic nuclear forces and to build its own missile defense network in response to US plans to build global missile defenses.
Meanwhile, the Kremlin spokesman said that Russia, unlike the United Sates, will avoid enormous expenses on defense projects as Moscow has less expensive and more efficient ways to ensure the country's defense capability.
The statements come as NATO increases its military presence in countries close to or bordering Russia.
Russia has repeatedly expressed concern over the creation of a US-designed ballistic missile defense system in Europe approved during a NATO summit in 2010. A group of European countries, including Poland, Romania, Spain and Turkey, agreed to deploy elements of the system on their soil.