"We are insisting on a no-fly zone in Syria as a safe zone. Our allies are getting closer to the idea. Some progress has also been made on conducting a ground operation against ISIL," Erdogan was quoted as saying by RIA Novosti.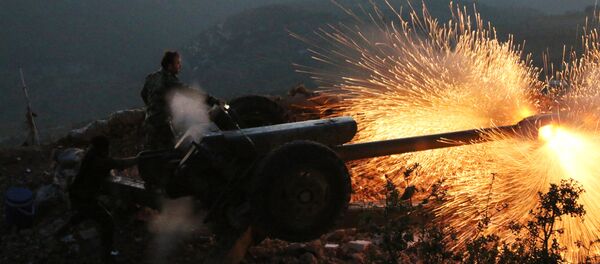 10 November 2015, 02:03 GMT
He added that coalition warplanes have been deployed to the Incirlik Air Base in southern Turkey. If necessary they can be redeployed to other bases.
"We are determined to fight ISIL. Yesterday, I had a phone conversation with US President Barack Obama on the issue," Erdogan said.
On October 5, Turkish President Recep Tayyip Erdogan proposed a no-fly zone and a safe zone, as well as increased training and equipment for Free Syrian Army (FSA) fighters to decrease the high numbers of Syrians fleeing to Europe and other states.
Previously, Turkey proposed a buffer zone in northern Syria, but the United States and NATO did not support the initiative.