MOSCOW (Sputnik) — Some 60 police officers searched properties in nine Berlin districts. They confiscated various electronic devices, including smartphones and computers, which they suspect may have been used to access the Internet to post incendiary comments.
"Federal police security [forces] continue to investigate people who make far-right comments on social media networks against refugees and asylum seekers, their homes, or other minorities," Berlin police said.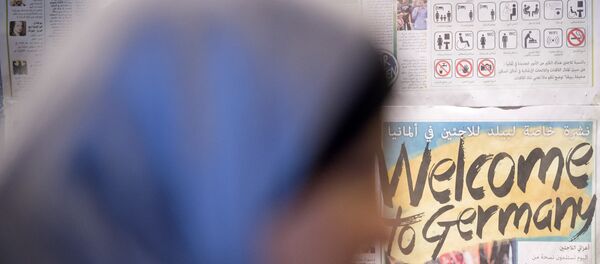 11 November 2015, 14:17 GMT
If the suspicions are confirmed, the offenders may face hefty fines or even prison terms, according to the statement.
Germany is one of the most popular destinations for migrants in Europe and is expected to register some 800,000 asylum applications by the end of the year, according to official estimates.
German Interior Minister Thomas de Maiziere said in October that refugee shelters in Germany had been attacked 520 times this year, with most attacks blamed on right-wing movements.