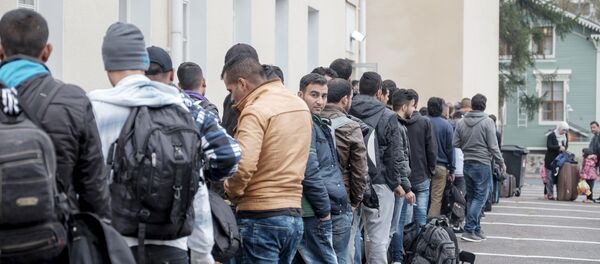 10 November 2015, 16:36 GMT
MOSCOW (Sputnik) — Some 70,000 Muslims and 61,000 Orthodox Christians currently live in Finland, and the number of Muslims is rising due to high migration, the Finnish broadcasting company Yle reported Wednesday.
A majority of the 5.5-million population of Finland, about three quarters, are members of the Evangelical Lutheran Church of Finland.
Helsinki could stop accepting migrants from North Africa and the Middle East under the EU quota system, should other European states fail to participate in the program, Finnish Interior Minister Petteri Orpo said Monday.
Finland has been accepting up to 750 refugees annually since 2001 under a national quota. The refugee quota was increased to 1,050 in 2014 and 2015 due to the severity of the Syrian civil war, according to the Finnish Immigration Service.