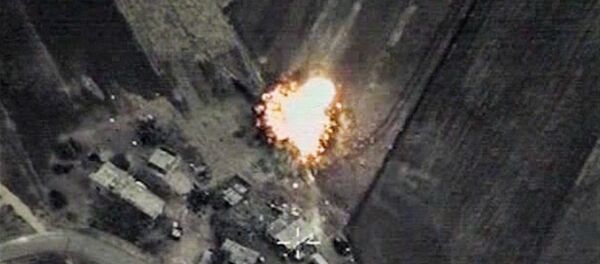 13 November 2015, 12:20 GMT
MOSCOW (Sputnik) — Russia expected close coordination with the US-led international coalition against the Islamic State on Syria, but is seeing quite a reserved reaction from the West, Russian President Vladimir Putin said.
"We hoped at least for the natural in such cases close military and expert coordination with the US led Global Coalition to Counter ISIL, even taking into account all the fundamental differences between the Russian and US approaches to the Syrian crisis," Putin told Russian and Turkish media ahead of the G20 summit in Turkey's Antalya.
"However, the reaction of the United States and Western partners was quite restrained, although it would seem obvious that ISIL and other similar extremist groups operating in Syria represent a clear common threat to our countries," the president continued.
All Risks of Syrian Operation Thoroughly Calculated
"Our activities in Syria as well as potential risks and consequences have been carefully calculated many times, and all the resources needed for the operation, both financial and technological, have been allocated in advance," Putin said.
"As for the time frame of the operation in Syria, a clear objective is set before the Russian forces – they should provide air support for the Syrian army's offensive against the terrorists, that is why the duration of stay of our servicemen will be determined solely depending on the time this objective is achieved."
On September 30 Russia commenced pinpoint airstrikes on terrorist positions in Syria at the request of President Bashar Assad.