MOSCOW (Sputnik) — According to the press release, Rosatom's international relations officer Nikolay Spasskiy and deputy head of Russia's environmental, technological, and nuclear oversight service Aleksey Ferapontov met with the head of Iran's Atomic Energy Organization (IAEO) Ali Akbar Salehi on November 11-12, Rosatom said. They also met Iran's head of nuclear regulation Naser Rastkhah.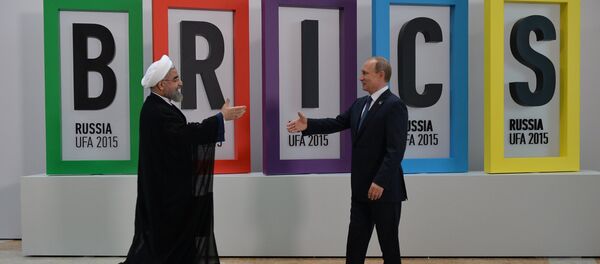 "Questions of implementing a joint comprehensive plan of action was discussed in detail, as provided for by the UN Security Council Resolution 2231. We looked into approaches to restructuring the Fordo site for stable isotope production. Signs of real progress were evident," Rosatom's statement read.
Iran is currently expecting an inspection by the International Atomic Energy Agency over its adherence to the P5+1 deal on its nuclear program. Iran's relief from multinational sanctions by the United Nations, the Untied States and the European Union is subject to the inspection's results. Rebuilding the Fordo enrichment facility is stipulated in the agreement with P5+1 group of international mediators on Iran's peaceful use of nuclear energy.