Speaking on the sidelines of the Dubai Airshow on Monday, the head of Russia's largest defense and technology holding, Rostec Sergei Chemezov said that under the new contract, Iran will drop its $4 billion lawsuit filed against Russia's state arms export agency Rosoboronexport in 2011, after the first stage of the contract has been completed, the RIA Novosti news agency reported.
Russia is now offering potential buyers the more advanced S-400 missile system. China has already signed a contract to purchase them and many other countries, including Saudi Arabia, are also mulling the prospect.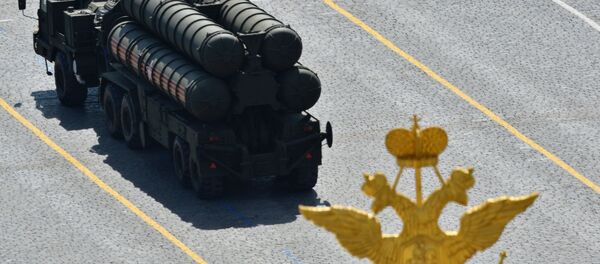 9 November 2015, 08:04 GMT
Sergei Chemezov said that Russia was now negotiating the sale of Buk and Antei-2500 air defense systems to Egypt.
Mentioning the importance of the Middle East for the Russian arms exporters, Rosoboronexport director Anatoly Isaikin said that several Gulf states, including the United Arab Emirates, were now deciding exactly which military hardware was best for them – American, European of Russian.
It was also announced during the Dubai air show that the Emirates' Air Force was considering the purchase of Russia's advanced Su-35 4++ generation fighter jets.
Officials at Rostec said that China and Brazil were also willing to buy a number of Su-35s and that Indonesia had already placed an order for Russia's most advance military jet.