Now, Sean Kiernan and his wife are awaiting sentencing after pleading guilty to felony charges relating to growing marijuana for the treatment of veterans with PTSD.
Kiernan of Rancho Santa Fe, Calif., joined the Army in 1990 and was stationed with the 87th infantry at Ft. Davis in Panama.
Although he faced several traumatic episodes during his service, he tells Mint Press News that the experience which stands out is the death of Cpl. Zack A. Hernandez, who was killed in 1992 when men armed with automatic rifles ambushed his Jeep outside Panama City.
"Death is part of the military," Kiernan wrote in a letter to Mint Press News. "I don't know why this one hit me so hard vs. others."
Kearnin was honorably discharged in 1993. That's when new enemies creeped in.
The veteran began suffering from insomnia, severe nightmares and aggressive behavior he found difficult to control. Before finding ease in cannabis, Kearnin turned to pharmaceuticals. In 2011, he almost died after overdosing on the narcotic sedative GHB and the PTSD drug Lamictal.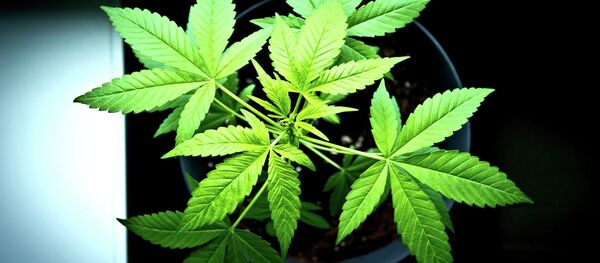 21 August 2015, 00:49 GMT
Eventually, his family convinced Kearnin in 2013 to seek help through conventional medicine at a Veteran's Affairs hospital, where he was involuntarily committed. Kearnin tells Mint Press that this is where he witnessed "the horrific over-medication of our veterans and soldiers."
Kearnin was prescribed a variety of drugs at the VA hospital including ones that carried strange side effects. One of these drugs was Prazonin, which is meant to treat high blood pressure, but can also be used to treat anxiety.
He experienced some of its downsides while back home from the hospital.
"Chrissy, my wife, noticed I was talking nonsense and she soon realized I was dreaming while awake which — surprise, surprise — is a stated side effect of Prazosin."
The VA can prescribe drugs ranging from antidepressants to antiepileptic drugs carrying an array of side effects including insomnia, headaches and blurred vision.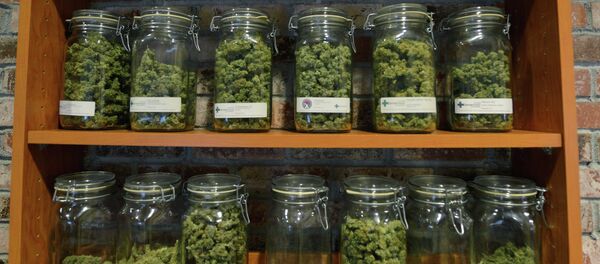 4 November 2014, 18:15 GMT
Not on the list is medical marijuana, which Kearnin says gave him the most control over his symptoms and the least amount of side effects. Kearnin says he turned to pot after talking to other Veterans while seeking treatment at the VA hospital.
Kearnin hoped to bring this alternative to other veterans, so he began openly supporting medical marijuana as a treatment for veterans suffering from PTSD.
As chief financial officer of the Weed for Warriors Project, he organized monthly BBQ's in California offering free bags of donated marijuana to veterans.
He also openly defended Sue Sisley, a controversial researcher who wants to study the benefits of marijuana on veterans with PTSD. His support landed him an appearance on the CNN documentary "Weed 3: The Marijuana Revolution."
However, it also led the Drug Enforcement Agency to Kiernan's home. Kiernan tells Mint Press the DEA raided his home in January 2014 due to his ties to the former University of Arizona researcher.
Earlier this year, Kiernan and his wife pleaded guilty to felony possession of marijuana with intent to sell. Kearnin says he planned to provide pot to veterans with PTSD in states that hadn't legalized medical marijuana at rates much lower than those they would find on the black market.
The two will be sentenced in December.