Friday's Paris attacks are an "act of war" and Islamic State is behind them, French President Francois Hollande said Saturday.
"This is an act of war, and a terrorist army, the Islamic State, jihadists that made a stand against France, against the values we protect around the world, is behind this attack," Hollande said in a televised address.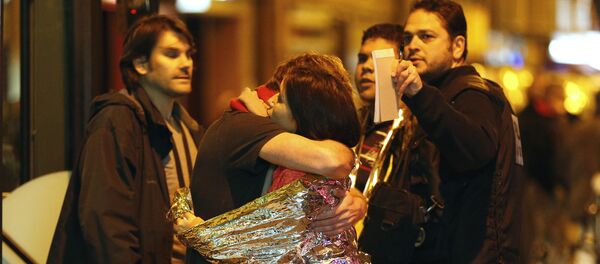 14 November 2015, 08:55 GMT
"I have signed a decree declaring a national three-day mourning," Hollande said.
The French president added that on Monday he would address the parliament that will convene for an extraordinary meeting in Versailles."
Hollande confirmed that 127 people died and many more were injured on Friday night after gun and bomb attacks hit seven venues around Paris.
One of the bombings took place near the Stade de France stadium, on the northern outskirts of Paris, where the president attended a friendly football match between France and Germany.