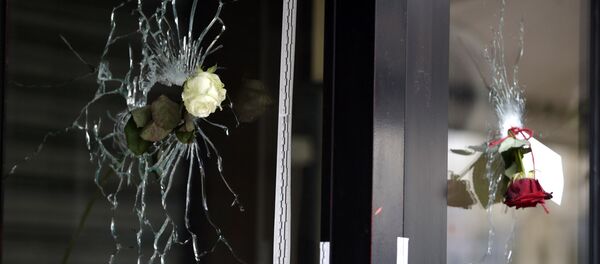 15 November 2015, 11:04 GMT
US President Barack Obama has been criticized after he claimed that the threat of the Islamic State had been contained on Friday morning, the same day the terrorists struck Paris. 
On Saturday the Islamic State claimed responsibility for the attacks, which left 129 people dead and 352 injured.
"From the start, our goal has been to contain, and we have contained them. They have not gained ground in Iraq, and in Syria, they'll come in, they'll leave, but you don't see this systematic march by ISIL across the terrain," said the US President in an interview with ABC News that aired in the US on Friday morning.
 Obama said that the main task left for US forces is to take out the terrorist organization's top command, and recruit Sunni fighters to join the fight.
"What we have not yet been able to do is to completely decapitate their command and control structures. We've made some progress in trying to reduce the flow of foreign fighters, and part of our goal has to be to recruit more effective Sunni partners in Iraq to really go on offence, rather than simply engage in defense," said Obama.
In response to the criticism, a senior White House official told CNN that the attacks could be construed as one of the 'bad days' of fighting the terror group.
 "We, including the President, have said from beginning the fight against ISIL would be long and have both good and bad days," said the official.