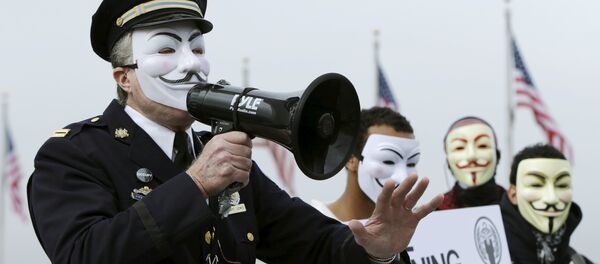 5 November 2015, 22:16 GMT
The hacktivist group Anonymous has declared "total war" on Islamic State militants in the wake of the deadly Friday night Paris attacks which left at least 132 people dead.
On Sunday, Anonymous posted a video on YouTube in response to the attacks in Paris, stating that the hacktivists are at war with ISIL and that they would launch "the biggest operation ever" against the extremist group.
In the video, an Anonymous spokesman wearing the group's trademark Guy Fawkes mask warned the Islamic State group to "expect massive cyberattacks."
"Anonymous from all over the world will hunt you down. You should know that we will find you and we will not let you go," the spokesman said, adding that the war against Islamic State militants has already been declared.
"War is declared. Get prepared. The French people are stronger than you and will come out of this atrocity even stronger," he said.
Anonymous made similar threats against ISIL in January 2015, when a group of extremists attacked the Paris office of Charlie Hebdo, a humor magazine which is notorious for publishing caricatures of religious figures, including the Prophet Muhammad. At least twelve people were killed and eleven more injured in the attack.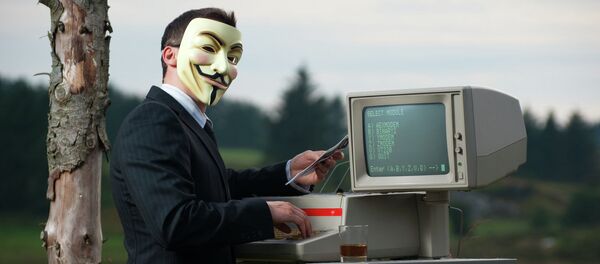 5 November 2015, 23:55 GMT
In March, two hackers claiming association with Anonymous reportedly said that the group had rendered more than 1,000 Islamic State-affiliated Twitter accounts and extremist websites inoperable.
On November 13, extremists attacked several venues across Paris, leaving at least 132 people dead and another 350 injured, 99 critically, at locations throughout the city including restaurants, the Bataclan concert hall and the vicinity of the Stade de France stadium. Islamic State militants have claimed responsibility for the attacks.