Back in 2000, Iran sold more than 40 tons of sturgeon eggs. Then came the failure of Tehran and world leaders to negotiate a deal on Iran's nuclear activity — and restrictive economic sanctions followed. Caviar exports plunged to just 1 ton last year.
July's nuclear deal, the lifting of sanctions, specifically banking restrictions, is expected to facilitate caviar exports and help the industry flourish again in Iran. 
Caviar and sturgeon, are traditionally centuries-old symbols of Russia, once reserved for the likes of Russian tsars and aristocracy.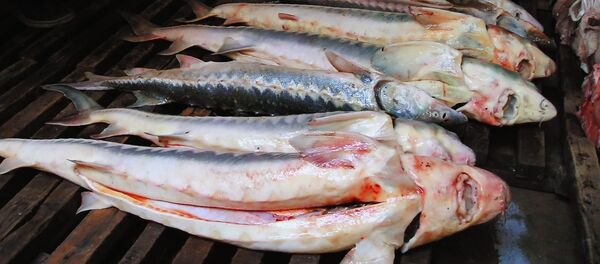 These days, whilst still expensive, you don't have to be descended from Ivan the Terrible to enjoy its unique flavor. And now, even its Russian connection is being challenged.
The caviar industry in Russia is strictly regulated and restricted to about 50 sturgeon farms. Wild caviar production is almost entirely banned. The only exceptions are the indigenous peoples of Russia's north, who have to obtain permits.
More broadly, sturgeon populations throughout the Caspian Sea have shrunk dramatically since the fall of the Soviet Union, because of illegal fishing.
If Iran is able to revitalize the industry and challenge this downward trend, then it's good news for caviar-lovers across the world. The US, Europe and Japan are the biggest markets.
Ishaq Islami, the manager of the private Ghareh Boron Caviar Fish Farm in the coastal village of Goldasht, 190 miles north of Tehran, said:
"We hope that as a result of the government's interaction with the world, the path will be opened for us to export our products abroad."
The farm and two nearby facilities are breeding half a million sturgeon fingerlings a year.
Mr Islami began the US$100 million project in 2005, but caviar production is a time-consuming business. It takes at least 12 years for sturgeon to mature and start producing the roe.
However, for those who have the patience, there are huge rewards to be had.
The farm aims to export 30 tons of salt-cured caviar and 2,000 tons of sturgeon meat in three years. Based on an average price of US$3,000 a kg for caviar, Mr Islami expects to earn US$90 million a year.
"Our annual, projected hard-currency earnings in 2018 will be equal to the value of two days of Iran's crude-oil exports."
The Iranian government is behind the industry, as part of its attempts to diversify the economy away from a heavy reliance on crude oil.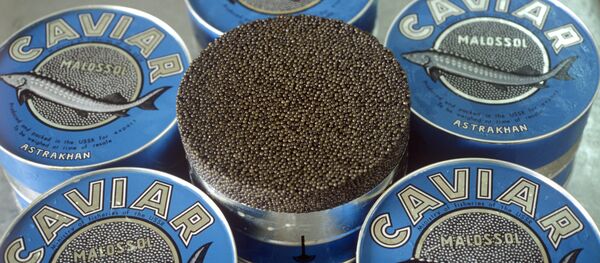 8 January 2015, 19:15 GMT
Yet, some hurdles still remain.
Iranian exporters as well as importers would have to get the green light from regulators before they could get the product onto customers' spoons.
Iran's export of farmed caviar would have to fulfill the requirements of the Convention on International Trade in Endangered Species of Wild Fauna and Flora, a legally binding agreement between 181 international governments.
Any eager gourmand may have to wait just a little longer to see caviar production back to 2000 levels.