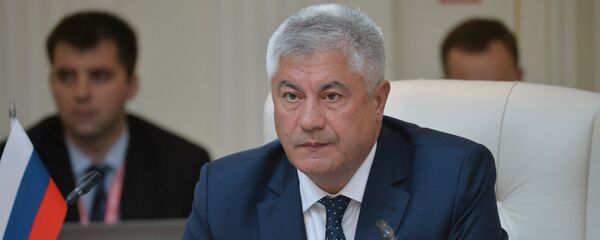 17 November 2015, 09:24 GMT
TEL AVIV (Sputnik)
–
Israel is prepared to cooperate with Russia in all aspects in the fight against terrorism, Israeli Foreign Ministry spokesman Emmanuel Nahshon said Tuesday.
"Israel is on the brim in the fight against Islamic terrorism. We are ready to cooperate on any issue in regard to countering the threat of radical Islamists," Nahshon said in regard to whether Israel could help in the investigation of the Russian A321 passenger jet that crashed over Egypt's Sinai Peninsula on October 31, killing all 224 on board, and is now deemed a terrorist act by Russian officials.
Earlier in the day, Russian Federal Security Service head Alexander Bortnikov said during a meeting with President Vladimir Putin that a homemade explosive device with an equivalent of 1 kilogram of TNT planted on board the airliner was a reason for the tragedy.
According to Bortnikov, traces of foreign explosive material were exposed on personal belongings and parts of the Russian A321 aircraft. The blast also explains the "dissipation" of the aircraft in midair and the scattering of the plane's fuselage across a wide area, Bortnikov said.
Putin said Tuesday that Russia hoped for cooperation of its partners in searching for and punishing those involved in the terrorist attack on A321 passenger jet.
Russian Special Services have offered $50 million for information on those responsible for the terrorist act of the A321 passenger plane.
A British Foreign Office spokesperson told Sputnik earlier in the day that London was ready to provide Russia with its assistance in finding those responsible for the murder of Russians on board the A321 passenger jet.