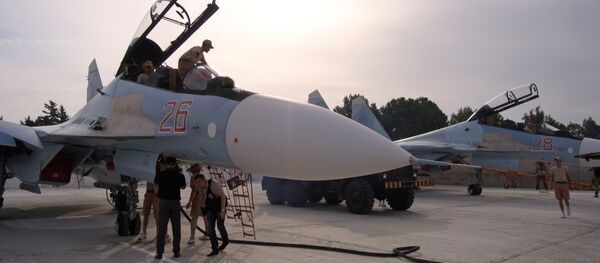 17 November 2015, 15:15 GMT
Washington's attempts to battle the Islamic State in Syria can only succeed if they coordinate their efforts with the Syrian government and Russia, chief of the foreign relations department at Syrian Ministry of Higher Education Akil Mahfud said.
Media agencies reported late October that the US is preparing to deploy up to 60 military advisors to assist the so-called 'Free Syrian Army' and Kurdish self-defense forces in their fight against ISIL.
"The decision to send a group of military advisors to Syria is another breach of the country's sovereignty," Mahfud said. "Basically, all of the US' actions in Syria are illegal. They must coordinate their actions with the Syrian government and with Russia which is directly involved in the fight against terrorism. Therefore, I have no reason to believe that any US actions in Syria would yield a positive result."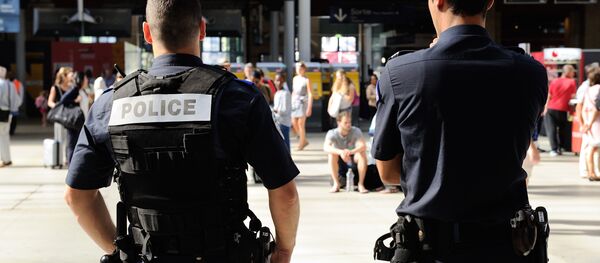 17 November 2015, 14:26 GMT
Mahfud also pointed out that Syria's sovereignty had been violated before as the US-led coalition has launched airstrikes against ISIL forces within the country without achieving any significant results.
He added that it looks like Washington is providing unofficial support to the terrorist groups.
"We shouldn't forget the fact that all the weaponry supplied to the so called 'moderate forces' eventually ended up in the hands of Jabhat an-Nusra and Ahrar ash-Sham, or how Squad 30 of the Free Syrian Army openly sided with Jabhat an-Nusra. It can only mean that the US indirectly supports these groups," Mahfud said.
US Secretary of Defense Ashton Carter said during Senate hearings on October 24 that the US military will intensify its ongoing airborne campaign against ISIL, and that they will not allow Russia to interfere with the US-led coalition's activity in Syria.
Russia started launching airstrikes against the ISIL forces in Syria on September 30 at the behest of President Bashar Assad. Since then, Russian Aerospace Defense Forces aircraft carried out about 1,900 sorties, killing hundreds of ISIL militants and destroying scores of supply depots, command posts and other important targets.