BRUSSELS (Sputnik) — A Belgian frigate, the Leopold I, will provide combat cover for the French aircraft carrier Charles de Gaulle in the eastern Mediterranean, where the French Navy plans to conduct operations against the Islamic State terrorist group, Belgian Defense Minister Steven Vandeput said Wednesday.
"We will join the Charles de Gaulle in the Mediterranean. The mission consists in defense. The Charles de Gaulle is an aircraft carrier that is protected by a number of ships, including French and British ones," Vandeput said on RTBF television.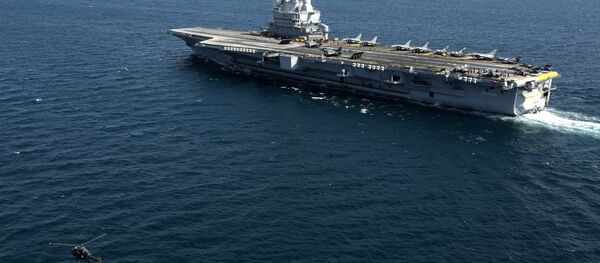 16 November 2015, 17:47 GMT
On Tuesday, Russian President Vladimir Putin instructed the Russian Navy officials "to establish direct contact with the French and work with them as allies."
According to a source in the Russian Navy, cited by RIA Novosti on Wednesday, Russian warships in the Mediterranean will ensure the French aircraft carrier's combat stability providing it with all types of defense.