PARIS (Sputnik) — On Monday, French President Francois Hollande called for a broad coalition including the United States and Russia to tackle ISIL group, which claimed responsibility for the Paris attacks. The following day, Russian President Vladimir Putin said Russia and France's navies must develop a joint plan of action for their operations in Syria.
"The attacks in Paris have changed the position of Americans, the position of Russians, allowed to talk about the creation of a broad coalition," Valls said, speaking before the members of the lower house of the French parliament.
At least 129 people were killed and over 350 injured in a series of coordinated suicide bombings and mass shootings in Paris on Friday.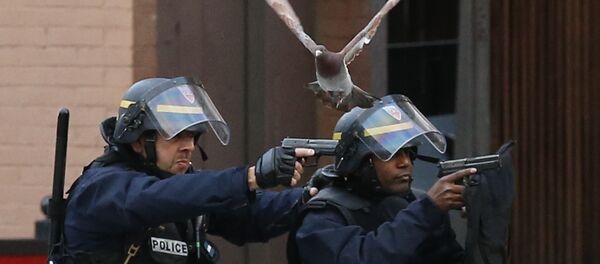 18 November 2015, 15:31 GMT
Earlier on Wednesday, Hollande reiterated his intent to discuss with his US and Russian counterparts coordinated efforts to fight ISIL.
Hollande is scheduled to travel to Moscow on November 26, where he will attempt to bridge the divide between the United States and Russia on anti-terrorism operations in Syria during talks with President Putin. The French leader will speak with US President Barack Obama during a visit to the United States on November 24.