Renzi said he shares Russian President Vladimir Putin's urging that what is needed to combat IS is a grand coalition of countries, like one that came together in World War II to defeat Hitler, the Associated Press reported.
In an interview Wednesday on Italy's Sky TG24 TV, Renzi said bringing Russia into such an international coalition "would be very positive."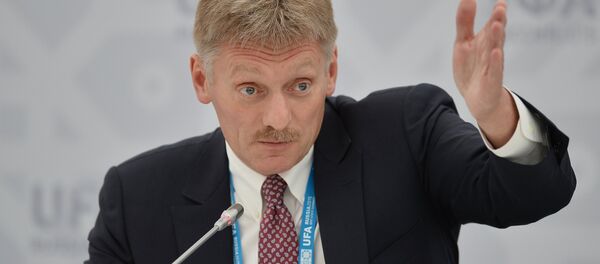 18 November 2015, 17:24 GMT
Putin on Tuesday ordered a Russian missile cruiser in the Mediterranean to start cooperating with the French military on operations in Syria against IS.
Italian political party Lega Nord called on Rome to join a coalition with Russia to fight IS, according to party member Claudio D'Amico.
In an interview with Sputnik, D'Amico said Italy and other EU countries are hesitant to join Russia out of fear that they would become of a target of Muslim refugees who entered the region through their borders.
He added that the EU states "must fight terrorists before they come and fight us in our own countries."
Italian Defense Minister Roberta Pinotti on Tuesday ruled out taking part in military action against IS in Syria, but said Italy is reinforcing its intervention in Iraq.