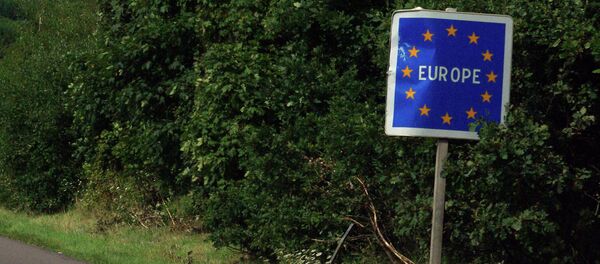 18 November 2015, 18:58 GMT
PRAGUE (Sputnik) — In April, Czech police detained two French citizens and their car full of weapons on the border with Slovakia, Czech Lidovky news website reported.
"Weapons, transportation of which must go with appropriate permissions, were found in this car. We detained two foreign men," a  police officer from the Czech eastern Zlin Region bordering Slovakia, Petr Yarosh, told the news website. He confirmed that the detainees were French citizens.
According to the news outlet, the two men were transporting Slovak small arms replicas that could be easily converted into real weapons. After a series of terrorist attacks in Paris in January, which left 17 people dead, media reported that terrorist also used two converted "Slovak Kalashnikovs."
On November 13, a series of coordinated attacks at various locations in the French capital left about 130 dead and over 300 injured.