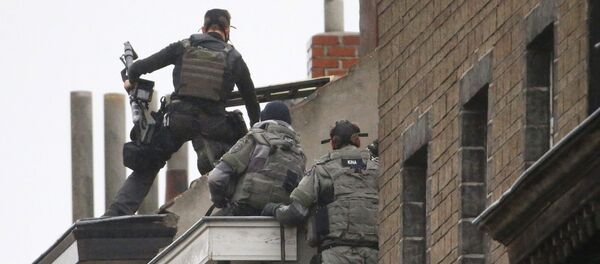 19 November 2015, 18:20 GMT
MOSCOW (Sputnik) — Belgium will not participate in the US-led coalition's campaign against the ISIL militants in Syria, the country's defense ministry told Sputnik Thursday.
"Currently they are not requesting anything of Belgium, and we do not foresee anything regarding specific operations in Syria," the ministry's spokesman, Tony Langone, said.
He reminded that Belgium was participating in the coalition's campaigns in Iraq, "alternating with the Dutch."
"We also contribute instructors that form the Special Forces in Iraq," Langone said.
The US-led coalition of some 60 states has been carrying out airstrikes against ISIL positions in Syria and Iraq since 2014.