MOSCOW (Sputnik), Svetlana Alexandrova — The solution to the crisis in the Middle East can be attained by stopping arms and oil trade to the militant groups operating in the region, the International Peace Bureau's (IPB) co-president told Sputnik.
"The solution for this crisis is a chain of non-violent activities including stopping arm-trade and financial support of the terrorist groups in the region, including selling and buying from them oil, closing [borders] that no terrorist from other country can come in, isolating IS [ISIL] troops on the ground," Reiner Braun said.
In October, a US Treasury Department spokesperson told Sputnik that ISIL had derived up to $1.5 billion in revenue from looting banks and illicit oil proceeds, having captured several oil fields.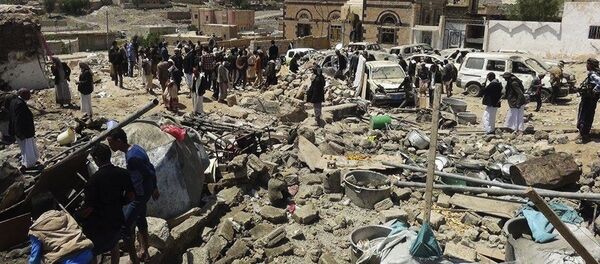 18 November 2015, 23:40 GMT
In February, the UN Security Council unanimously adopted a Russia-drafted resolution intended to stem the flow of money to the ISIL and the Nusra Front jihadist groups, while in June, Russian Foreign Minister Sergei Lavrov called on the UN Security Council to take extra steps to determine who was buying oil from the militants.
Syria has repeatedly accused Turkey, as well as several Gulf states, of funding ISIL. Damascus also accused Ankara of letting extremists pass through its territories to Syria. As recently as 2014, then-Iraqi Prime Minister Nouri Maliki accused Saudi Arabia and Qatar of providing money to the militant group.