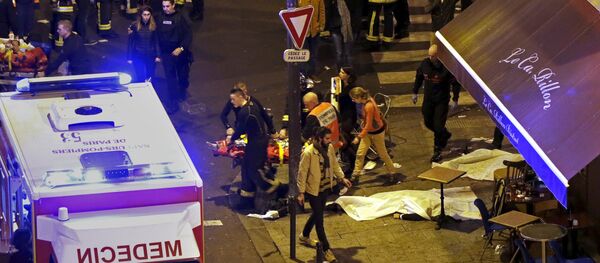 16 November 2015, 14:51 GMT
"There were four or five phone calls made… The terrorists ordered the hostages to contact BFM TV and iTELE, but they couldn't," the former hostage told L'Humanité daily newspaper.
"They came there to kill, no doubt about that, but the way they were taking people hostage showed that they knew they were going to blow themselves up. But it seems to me that they did not know when exactly they were going to do that," the ex-hostage said.
France has declared a national state of emergency and tightened borders after 129 people were killed in a night of gun and bomb attacks in Paris.
More than eighty people were reported killed after gunmen burst into the Bataclan concert hall and took hostages before security forces stormed the hall.
People were shot dead at restaurants and bars at five other sites in Paris. More than 350 people were injured.