DAMASCUS (Sputnik) — A divided Syria could spawn a series of warring micro states, potentially causing long-term sectarian war and generating a global spread of extremism, Syrian president Bashar Assad said on Thursday.
"If the region reaches such a (divided) state… I can tell you that there will be small warring states constantly at war with each other, possibly for centuries. Any situation like this one means constant wars. As for the rest of the world, this will mean the presence of a large number of destabilized terrorist hotspots, which will be able to spread across the world," Assad said in an interview with French Magazine Valeurs Actuelles.
The Syrian population wants a united Syria, Assad asserted, adding that impressions promulgated by Western media of the ongoing civil war in the country as being based on religious grounds are incorrect.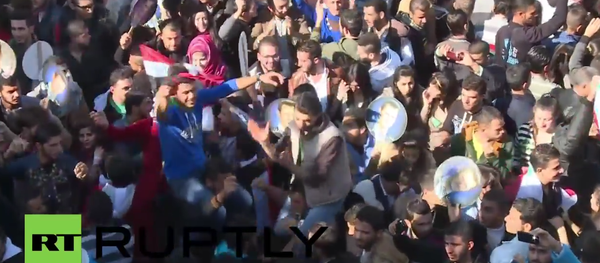 19 November 2015, 09:46 GMT
Assad's comments come days after the November 14 round of peace talks in Vienna, in which international leaders agreed that formal talks between the Syrian government and armed opposition factions must take place by January 2016, with a view to presidential elections in the country within 18 months.
Syria has been in a state of civil war since 2011. Government forces have been fighting against several armed opposition factions and extremist groups, including the Islamic State and the Nusra Front.