MOSCOW (Sputnik) — Russia has been conducting airstrikes against terrorist positions in Syria at the request of Syrian President Bashar Assad since September 30.
"There is evidence that the Russian military operation against terrorists in Syria, against the Islamic State militants in particular, is efficient, effective and successful," Brig. Gen. Masoud Jazayeri said.
He also noted that Iran considers the Russian operation "correct and necessary."
"By not starting the fight against terrorism today, Russia would have risked a terrorist threat tomorrow," Jazayeri added.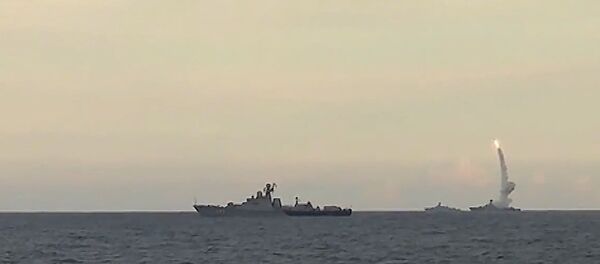 20 November 2015, 14:48 GMT
The deputy chief of staff expressed doubt that the actions of France, which has intensified its air strikes on ISIL positions in Syria since the ISIL-claimed terrorist attacks in Paris last week, could help fight terrorism.
"We have no confidence that France is serious about the fight against terrorism, and in particular, in opposition to the Islamic State," Jazayeri said.
On Monday, following the deadly attacks in Paris, French President Francois Hollande called for a broad coalition including the United States and Russia to tackle ISIL. The following day, Russian President Vladimir Putin said Russia and France's navies must develop a joint plan of action for their operations in Syria.