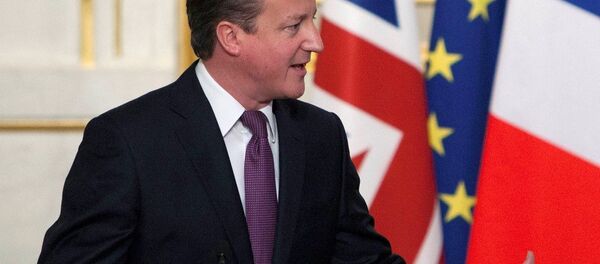 18 November 2015, 13:55 GMT
Britain should start a dialogue with the UN Security Council on its plan to extend UK airstrikes against ISIL in Iraq to Syria, the Russian Foreign Ministry said Saturday.
"If it [UK] wants to push its ideas through the Security Council it should… give an order to its ambassador at the United Nations to start consultations, including with Russia," ministry spokeswoman Maria Zakharova said.
She stressed that Russia had never vetoed "sensible" initiatives as long as they conformed with international laws, but warned that the UK's operation in Syria should not seek to "destroy Syria's sovereignty."
UK media cited Cameron as saying in the parliament on Wednesday that the UN Security Council's endorsement was not vital for the UK's operation that would still be legal and would help the government protect its citizens.