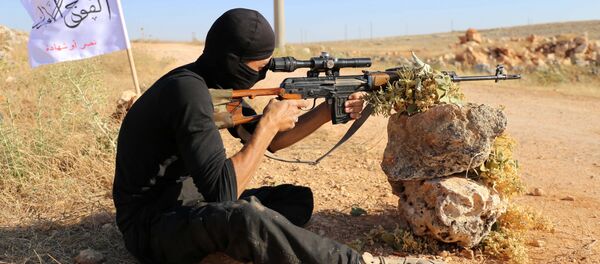 22 November 2015, 11:50 GMT
DUBAI (Sputnik) – Islamic State (ISIL) extremist militants captured 19 police officers in the village of El Mrir south of Iraq's Mosul, indicting them with cooperation with the Iraqi army, Al-Wasat news outlet reported, citing a police source.
The captured police officers pledged their loyalty to the ISIL rebel group in 2014, the media said, citing the source.
"The militant group members surrounded the village of El-Mrir and detained 19 police officers…on charges of collaboration with the Iraqi army," the media quoted the police source as saying.
The second largest city in Iraq – Mosul – was captured by ISIL jihadists in June 2014 after the militants did not meet any resistance from the local residents.