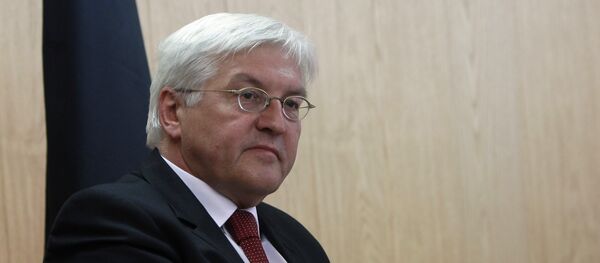 22 November 2015, 00:40 GMT
Syrian and Iraqi troops, supported by Russian air strikes in Syria, have continued to advance on Islamic State militants, leaving the jihadist group with just 34 bases in these two Arab countries, the Iranian news agency FARS quoted a media activist as saying.
"At present, ISIL only has 34 bases in Mosul, Raqqa, etc. which were many more in number," Mohammad Ali al-Hakim, Managing-Director of Iraq's al-Nakhil news agency, said. 
According to him, the Islamic State may finally be destroyed in the foreseeable future.
"The end of the ISIL which has been borne by the westerners is close," he said.
His remarks came as the Syrian and Iraqi armies continued to deliver heavy blows to the Islamic State militants, which they have been attacking for the past few days.
On Thursday, it was reported that ISIL had sustained heavy casualties due to Russia's anti-ISIL airstrikes and its long-range cruise missile attacks from the Mediterranean.
On Saturday, hundreds of Islamic State militants reportedly fled the Syrian city of Raqqa; the Russian fighters and long-range bombers have intensified their airstrikes on the strongholds and command centers of the ISIL militants in recent days.
It was also reported that the militants had retreated from the southern areas of Syria's Hasakah province, north of Raqqa amid the ongoing offensive by the Syrian Army, which has been supported by Russian airstrikes.
According to al-Mayadeen television, which broadcasts in Arabic, ISIL terrorists are moving their families and heavy weaponry from the city of al-Shadadi in the Southern countryside of Hasakah to Deir Ezzur.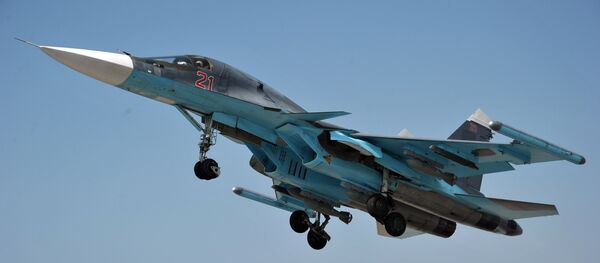 21 November 2015, 21:24 GMT
On September 30, more than fifty Russian aircraft, including Su-24M, Su-25 and Su-34 warplanes, commenced precision airstrikes on Islamic State targets in Syria at the behest of Syrian President Bashar Assad.
Earlier that day, the Russian upper house of parliament unanimously supported the request of President Vladimir Putin to deploy units of the Russian Aerospace Forces abroad.
Syrian Ambassador to Russia Riad Haddad confirmed that Syrian Army strikes, supported by the Russian Aerospace Forces, were carried out against armed terrorist organizations, not political opposition factions or civilians.