Legislators from Germany's parliament said that they were shocked after visiting the town of Gorlovka in Ukraine's war-stricken Donbass region.
The legislators visited the town of Gorlovka, said to have been pounded by Ukrainian artillery for months in its war against local independence supporters. They brought humanitarian aid for the Gorlovka children's hospital and talked to officials of the self-proclaimed Donetsk People's Republic.
"I have not seen images like that before my eyes before. After visiting these places, I can barely sleep at night," legislator Andrej Hunko said.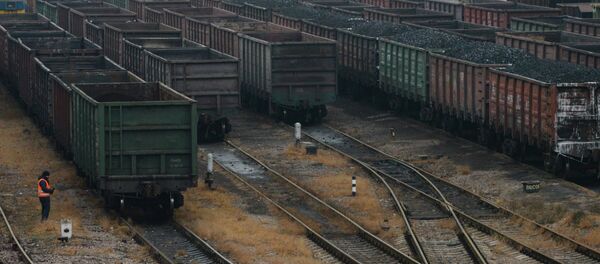 18 October 2015, 09:15 GMT
The legislators initially attempted to send a humanitarian aid mission to the region through Kiev, but were forced to enter through Russia after Ukraine's government refused them entry. Ukraine's government condemned the German legislators' visit, calling it a "deliberate act of disrespect to the Ukrainian state."
"I did not think that war would come to Europe. It is not needed, it must be stopped. After returning home, we will demand that Germany assists in every possible way in bringing about an end to this war, as well as develops relations with Russia," legislator Wolfgang Gehrcke said.
Hunko told Germany's Die Welt newspaper that he attempted to organize the humanitarian mission in cooperation with the Ukrainian government, but his requests were denied.