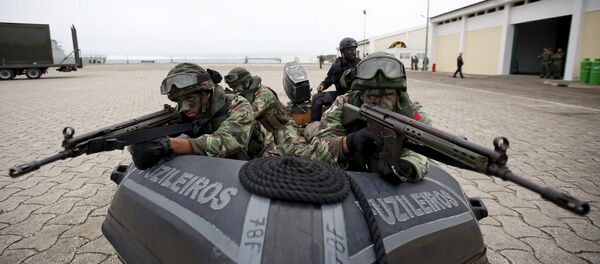 8 November 2015, 23:39 GMT
MOSCOW (Sputnik) – Earlier in November, US Department of Defense spokeswoman Michelle Baldanza told Sputnik that some 300 US soldiers were deployed to train Ukrainian troops near the Polish border. Up to 100 Canadian soldiers are expected to be involved in the training program.
US Army Europe and Canadian Joint Operations Command are expected to attend the opening of the Multinational Training of the Ukrainian Armed Forces units, staged at a national army academy in the western city of Lviv, according to the Ukrainian Defense Ministry.
The Ukrainian parliament voted on November 12 to allow foreign troops to take part in several military exercises this year, including the November 23-December 20 drills.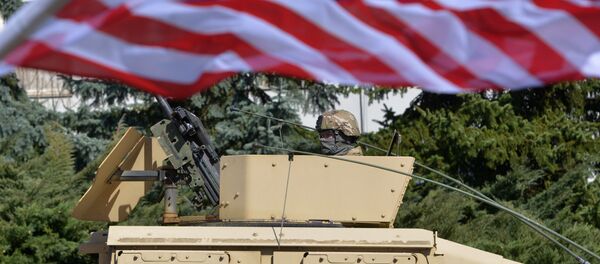 9 November 2015, 12:42 GMT
NATO Supreme Allied Commander, Gen. Philip Breedlove, stated late last month that the alliance planned to expand training missions from the Ukrainian Ministry of Interior's National Guard forces to the Defense Ministry's active military component.
The US State Department announced in July that US Army Europe intended to train small units of Ukraine military personnel.
The Pentagon said it had provided Ukraine with more than $250 million in equipment and training since last year. Washington has been providing non-lethal military assistance to Kiev since the conflict between Ukrainian government troops and pro-independence militias began in the spring of 2014.