MOSCOW (Sputnik) – Orban compared a veto with a nuclear bomb: 
"A veto is a nuclear bomb, it's good to have but don't use it," Orban told the Politico Europe publication, citing him as saying that he would "voice his opposition but won't use his veto power to stop the extension."
European Council leaders are scheduled to meet in Brussels on December 17-18. Relations with Russia and the situation in Ukraine are on the agenda.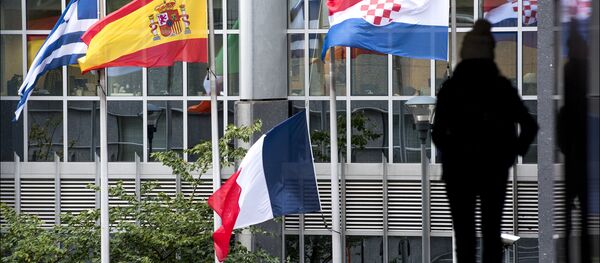 16 November 2015, 16:08 GMT
Orban further observed that a "final decision" on anti-Russia restrictions "ultimately rests with the Germans."
Media reports emerged last week of Western leaders agreeing in Turkey on the G20 summit sidelines to continue sanctions against Russia, set to expire in January, into July 2016.
Following the United States, the European Union imposed a series of restrictive measures on key sectors of the Russian economy beginning in the spring of 2014. Western powers accuse Moscow of being a party to the conflict between Ukrainian government forces and pro-independence militias, an allegation Russia continues to deny as baseless.