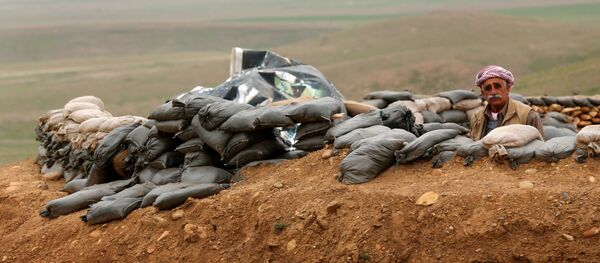 23 November 2015, 00:50 GMT
Lamia said that she was often subjected to physical violence by an ISIL militant named Abu Mohammed (
ed.note: most likely an alias
) from Qatar. This militant who was several decades her senior, forced the girl to study the Koran and Hadith in an attempt to make her forget the Yazidi religion of her ancestors.
The abducted women were moved to the Syrian city of Raqqa, the so called capital of the Islamic State. Lamia and her sister Mona were prohibited from attending school and their mother, who was in her fifth month of pregnancy during the abduction, gave birth to a son whom militants named Omar without her consent.
Later their 'master' decided to sell Lamia to another militant, a native of Saudi Arabia. The girl's price was set at "a handful of Syrian liras or US dollars," Lamia said. The Saudi militant wanted to buy her on the condition that he'll be 'raising' her for a year until she turns eight so that he could marry her.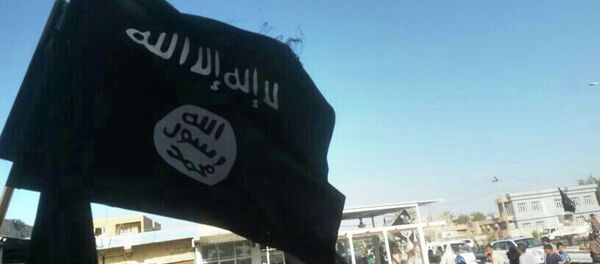 23 November 2015, 14:07 GMT
Lamia and her mother and sister were freed by a compatriot named Abu Shujaa who rescued many Iraqi women from ISIL captivity. They already decided to rename their little brother in honor of their liberator.
Meanwhile, the Islamic State began conscripting and arming hundreds of children in an attempt to recoup the losses it suffered in Iraq.
A local source told Sputnik Saturday on condition of anonymity that over the last two days ISIL have conscripted several hundred children and teenagers from impoverished families in Al-Fallujah and Ar-Ramadi in the Anbar province of Iraq.
The source added that the young conscripts were issued black Afghan clothes and various assorted weaponry in order to repel the advance of the Iraqi military in those two cities.
"The families who give up their children to ISIL are enticed with money – $1400 per month per child. It's a considerable sum for those families the people have been starving ever since ISIL seized control of the two cities. On the other hand, if the parents refuse to hand over their child, they could be executed," source said.