MOSCOW (Sputnik) — On Saturday, the Baltic states announced a decision to not join a proposed coalition with Russian participation against IS.
"Baltics in general and Latvia in particular need to unite with everyone in the fight against terrorism, the main challenge of our civilization. We must be a part of a broad coalition, starting France and the United States to Russia," Usakovs posted to his Facebook account.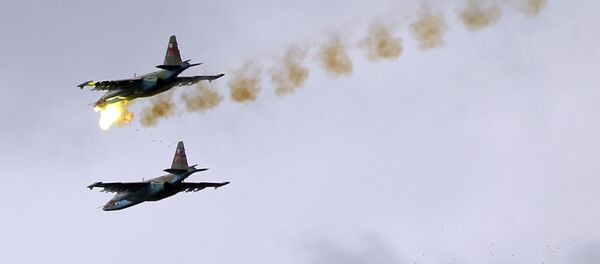 23 November 2015, 07:15 GMT
The Riga mayor added that it was critical for Latvia to work for the greater good, especially as the security of Europe is at stake.
Russia has been launching airstrikes against the IS in Syria on President Bashar Assad's request since September 30. Moscow has been seeking to combine global efforts to counter extremist activity.