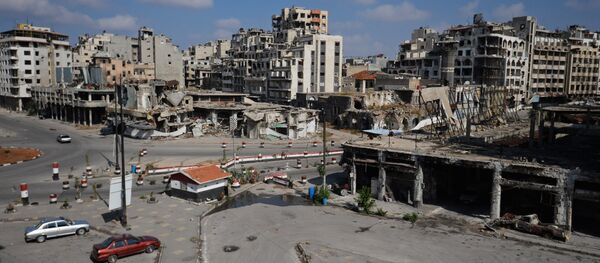 22 November 2015, 12:28 GMT
The Syrian Army and the National Defense Forces, supported by Russian and Syrian airstrikes, have managed to liberate an array of villages from Islamic State militants in Aleppo province, where the jihadists suffered heavy losses, according to the Iranian news agency FARS.
A number of the ISIL militants' strongholds and ammunition depots in Shamer village and the city of al-Bab were reportedly destroyed by Syrian warplanes, leaving dozens of militants killed or wounded.
Additionally, the Syrian fighter jets launched a series of airstrikes on the militants' positions in the villages of Abu Jaloul, Jub al-Kaf and Tibeh in Aleppo, inflicting heavy losses on the jihadists.
Additionally, the Syrian bombers staged airstrikes against the ISIL Takfiri terrorists near Rasm al-Abd, Deir Hafer and Najara, leaving many of them dead or injured.
In a separate development, Russian Air Force warplanes bombed the ISIL-held Jirah Airbase in the eastern part of Aleppo province, killing dozens of militants.
According to sources, it was the first time since the beginning of the Russian air force's aerial operation against ISIL in Syria that the Islamic State positions inside and outside of the Jirah airbase had been heavily bombarded by Russian fighter jets.
Sources said that the Russian airstrikes on the Jirah airbase may pave the way for the Syrian army's massive ground operation, which is aimed at liberating the third key airbase in the country after Kuweires and Marj al-Sultan airbases in Aleppo and Damascus provinces, respectively.
On September 30, more than fifty Russian aircraft, including Su-24M, Su-25 and Su-34 warplanes, commenced precision airstrikes on Islamic State targets in Syria at the behest of Syrian President Bashar Assad.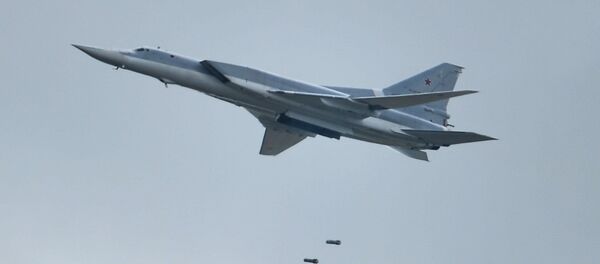 22 November 2015, 09:34 GMT
Earlier that day, the Russian upper house of parliament unanimously supported the request of President Vladimir Putin to deploy units of the Russian Aerospace Forces abroad.
Syrian Ambassador to Russia Riad Haddad confirmed that Syrian Army strikes, supported by the Russian Aerospace Forces, were being carried out against armed terrorist organizations, not political opposition factions or civilians.