It's the UN conference on climate change next week in Paris, and the British heir to the throne is due to speak at the opening ceremony.
Ahead of his speech, Prince Charles has suggested that there is a connection between climate change and terrorism around the world.
"We're seeing a classic case of not dealing with the problem, because, I mean, it sounds awful to say, but some of us were saying 20 something years ago that if we didn't tackle these issues you would see ever greater conflict over scarce resources and ever greater difficulties over drought, and the accumulating effect of climate change, which means that people have to move.
"And, in fact, there's very good evidence indeed that one of the major reasons for this horror in Syria, was a drought that lasted for about five or six years, which meant that huge numbers of people in the end had to leave the land."
Prince Charles even suggested that international intelligence and security agencies are beginning to recognize the connection.
"It's only in the last few years that the Pentagon have actually started to pay attention to this. I mean it has a huge impact on what is happening.
"The difficulty is sometimes to get this point across — that if we just leave it and say, well there are obviously… endless problems arising all over the place therefore we deal with them in a short-term way, we never deal with the underlying root cause which regrettably is what we're doing to our natural environment."
His comments were filmed by Sky News before the Paris attacks on November 13, but broadcast on Monday.
Although his comments have attracted ridicule on social media, there are many academics who agree that the changes wrought by climate change can lead to instability, which radical groups take advantage of.
A 2014 US Department of Defense report identified climate change as a factor in widespread migration, infrastructure damage and the spread of disease.
"These gaps in governance can create an avenue for extremist ideologies and conditions that foster terrorism," the report said.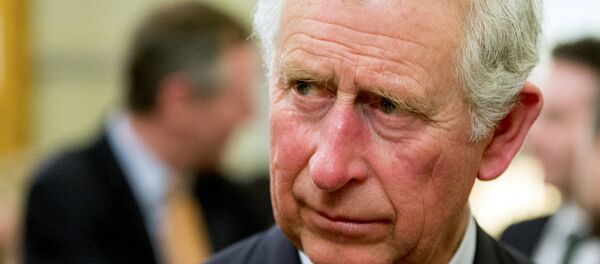 Prince Charles is known as a committed climate change activist. However, his comments are controversial to many, due to his official role in Britain as the heir to the throne.
He is expected to stay above the fray of politics and not to interfere, a requirement he has struggled with publicly in the past.
In March 2015, after repeated legal attempts to block their release, hundreds of letters by Prince Charles to officials and MPs were published by the Guardian.
Dubbed the 'Black Spider memos', there was consternation at the revelation that the Prince, who referred to himself as a "dissident", has been attempting to influence government policy for years.
Looking ahead to next week's gathering of over a hundred world leaders in Paris, Prince Charles expressed doubts about whether a consensus will be reached.
"I haven't been to all of them, but I went to Copenhagen (the last UN climate conference) in 2009 and that really ended in disaster, frankly. There's a lot to catch up on."