TEHRAN (Sputnik) — Venezuelan President Nicolas Maduro expressed on Monday his support of Russia's anti-terrorism efforts around the globe, especially in the Middle East.
"I want to express my support of all your efforts aimed at stabilization of the situation in the Middle East and around the world in general," Maduro said during a meeting with Russian President Vladimir Putin on the sidelines of the Gas Exporting Countries Forum in Iran.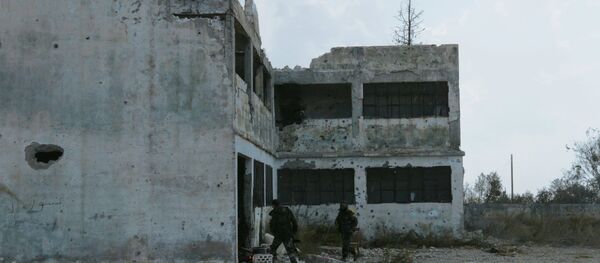 22 November 2015, 18:46 GMT
Maduro stressed that Russia could count on support of many nations in its efforts to bring peace to the world.
Russia is currently conducting airstrikes against the Islamic State and other terrorist groups in Syria at the request of the country's president, Bashar Assad. The airstrikes were launched on September 30 and have destroyed over 3,000 terrorist targets.
Moscow has been seeking to unite global efforts in the fight against the extremists.