WASHINGTON (Sputnik) — A Canadian Air Force operation on November 19 was intended to destroy what the Canadian military said was an Islamic State bomb-making factory in Mosul, The Globe and Mail newspaper reported on Monday.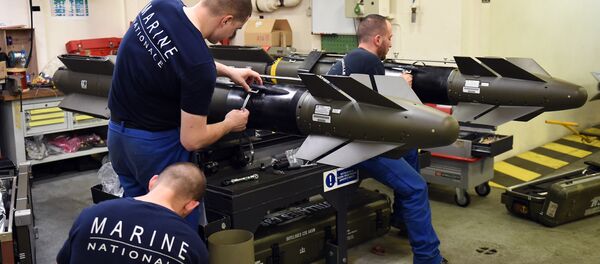 23 November 2015, 22:25 GMT
However, The Globe and Mail also acknowledged local Iraqi media reports, including video and photographic evidence of collateral damage, showing that the attack damaged a dairy factory beside the bomb-making facility, killing between five to 13 people there and injuring more than a dozen.
Airwar.org, an online project that monitors international airstrikes against Islamic State forces, has gathered local media reports on the incident from Nineveh Reporters Network, Mosul News and Nineveh News, as well as other Iraqi outlets, The Globe and Mail noted.
Canadian F-18 jets have now carried out at least 16 airstrikes since Trudeau and his Liberal Party won Canada's October 19 general election and the new prime minister has only said all Canadian aircraft will be withdrawn from the conflict by the March 31, 2016, deadline, the Globe and Mail added.